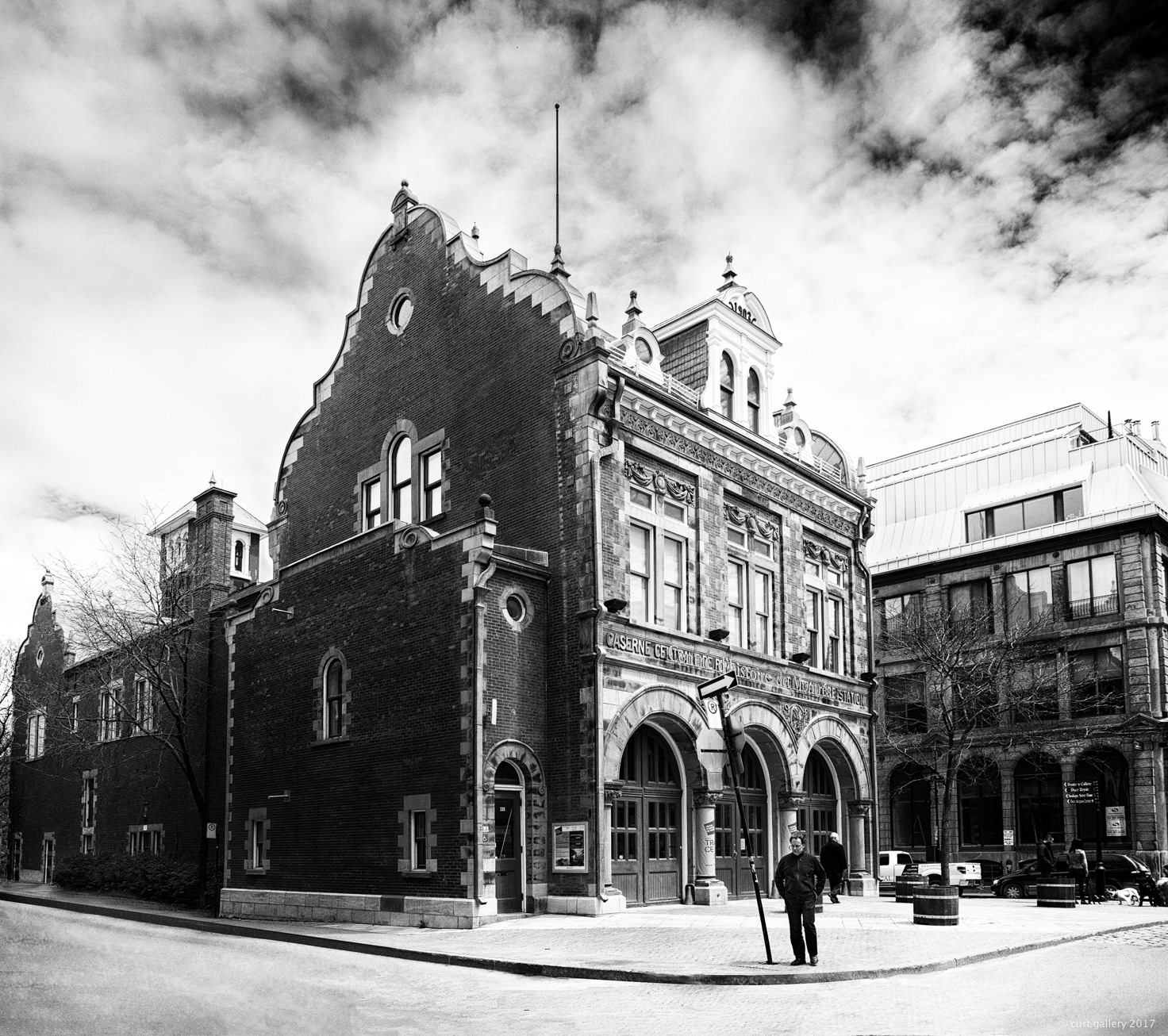 The original photo had an ugly car parked on the side where the bushes are and I did not like how closely it was cropped to the curb at the bottom so I jumped into Photoshop after developing it in Lightroom.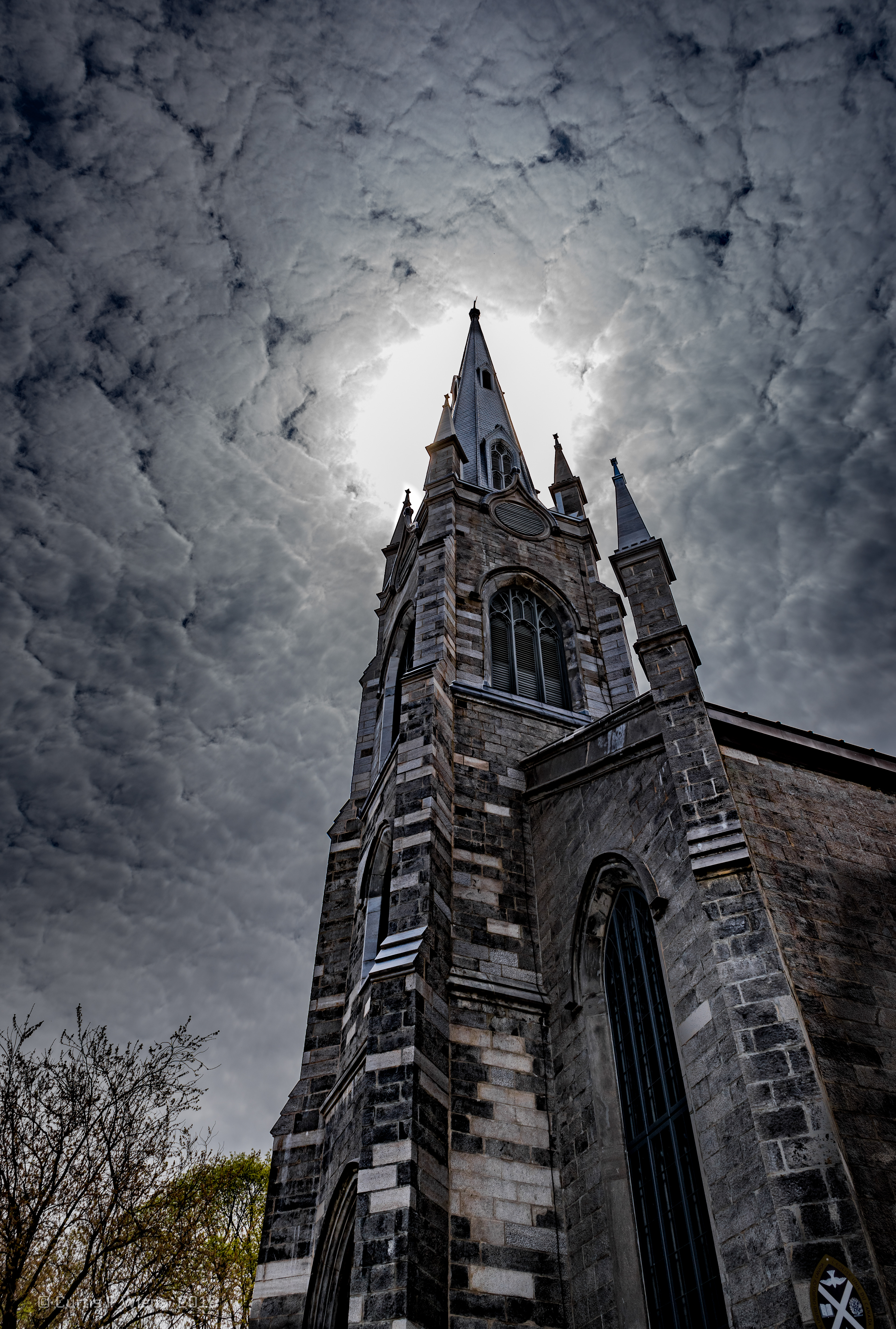 I walked around this church in Quebec City until the sun was in just the right place and then used a polarizing lens filter. 
I really like the colors and feel of this shot but the sky was very boring so I replaced it in photoshop.